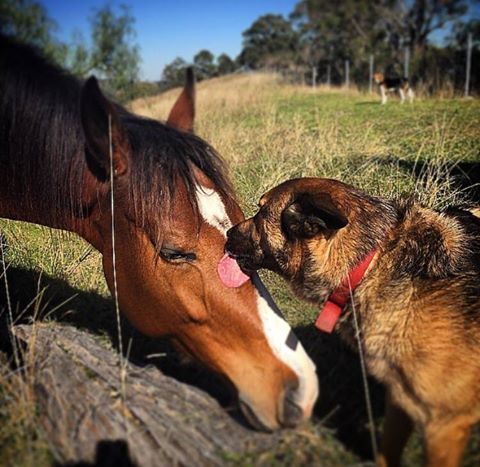 A good dog – human-dog friendship
"People who love dogs often talk about "the dog of your life". I heard the term many times before I began to understand its actual meaning. The dog of my life, is the one I love especially strongly, sometimes even inexplicably."
Hard binding, paper: offset
format: 145x25mm, number of pages: 232,
ISBN 978-83-89896-82-7, EAN 9788389896827
Galaxy Publishing
The Good Dog is a moving story about friendship between man and dog. The story of a dog who adored his master but couldn't tame his out-of-control behavior, which no amount of training, medication, or even shamanic practices can address. Beautiful black and white border collie, having aversion to all commands, not submitting to training or training, was the cause and source of eternal problems, quarrels, quarrels, confrontations, stress, misunderstandings and expenses. When Jon Katz realized that Orson (a shepherd dog) would not be able to live happily and in harmony with himself in a town like New Jersey, he bought a farm and sheep and, together with his dog, moved into the charming Bedlam Farm. For one of them it turned out to be a blessing. For the other.
John Grogan author of the book Marley and Me:
"Jon Katz understands dogs like few others. Piercingly explores the relationship between people,
and their beloved animals, along with the unspeakable joys and shattering sorrows that come with them. About secrets of dog's soul he tells wisely and beautifully,
Without unnecessary sentimentality, leaving much food for thought for anyone who has ever struggled with an adored but difficult pet."
From reader reviews:
"You can like and appreciate the company of many animal pets, but with none will you feel that special unity as with a dog" – wrote Katz. That is what this book is about. About the love of a dog, the unbelievably strong bond between a dog and its human. (..) This book provides all kinds of feelings. It gives hope that there are still people in the world capable of being great dog friends. It makes us aware that a dog is a fully-fledged member of the family, who is taken into account as much as others when making decisions in life. This story opens up to the reader the colorful and vivid world of human-dog love, and shows how strong and beautiful a relationship can be formed with a dog, especially with "the dog of life". Proves that there is always more to do, even if the dog is severely distressed and the case seems hopeless.
Dagmara Gorczyńska
This is a book about love. True love between man and dog. This is a story told by a man who tries hard to understand dog's emotions and its perception of the world. This is a true, honest and harrowing story in which the author – an experienced guardian of many dogs – confides his thoughts and dilemmas. It's as if we were on his farm, in his house or garden. We experience with him the problems of his "dog of life" – Orson.